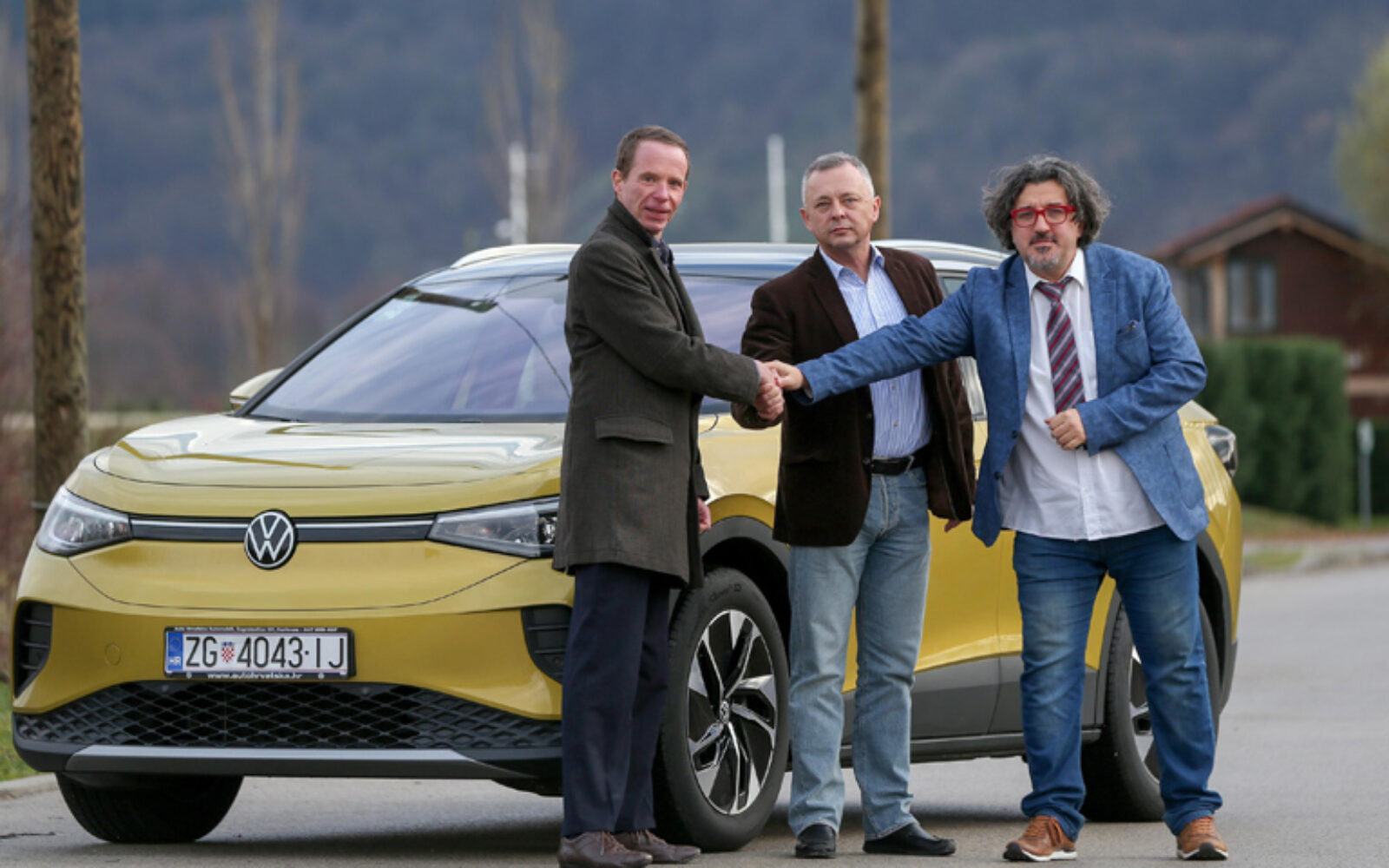 "Thanks to our model, e-cars, private or official, could be recharged anywhere."
Although the number of electric cars in Croatia is still symbolic, about two thousand compared to 2.8 million total registered motor vehicles, the fact is that this is an unstoppable trend that has already become prevalent in some northern European countries, while in they break through to the rest of the continent, at a greater or lesser rate.
Therefore, it is necessary to adapt all technology to the new green agenda in which e-charging stations will have one of the central roles, as well as increase the autonomy of EV vehicles.
Most opportunities for development
In our country, the technology of design, construction and maintenance of bottling plants deals with several companies, some of them are multinational players such as Hrvatski Telekom in the German T-Com system, one of the interesting examples is the domestic company CEV Technologies from Zagreb. It is developing a new and hitherto non-existent model of e-mobility on the Croatian market, a smart energy solution. As Ivica Blažević, founder and director of CEV Technologies, explains, society and the needs of citizens are changing, and it is necessary to develop technology accordingly. "All analyzes, in the European Union and Croatia, show that cars are the most charged, ie their owners would most like to charge them, while vehicles are stationary – at home and at work.
Therefore, we want to offer a model that, thanks to technology, will enable EV vehicles, official or private, to be charged at any location according to a unique model and cost ", says Blažević who has extensive experience in developing new business and billing models – payment solutions in fintech. retail and telco industries at home and abroad. He adds that, he came to the conclusion that e-mobility is the sector that is currently the most propulsive, the most dynamic, and has the most opportunities for development, especially in the segment of payment solutions, payment (billing) and roaming.
One of the most important divisions
They have already started offering their model to some of the largest Croatian companies that could implement this technology and offer it to their employees, users and customers, and Blažević emphasizes that public-private cooperation at every level will be very important in developing e-mobility on the market.
One of the hardware partners in this project is the large German corporation Heidelberg AG, which has been one of the world's largest manufacturers of printing machines and similar precision mechanics technology for 170 years, and which has strongly entered the electromobility segment in recent years.
As Friedrich Haug, in charge of international business in Heidelberg, explains, the company realized that the existing technology, knowledge, quality, international reputation and staff give them a good opportunity for development and earnings in this segment.
"We have dedicated ourselves strongly to the wallbox filling station segment and it has become one of our most important divisions. We currently hold more than 25 percent of the wallbox-e-charger market in our native Germany, and even more in Switzerland, with a growth trend.
We believe that we have a very high quality and competitive product rated in the ADAC test as the 'best buy', the best price-quality ratio in the German market. With it, we want to step forward more strongly in the whole of Europe, even in the markets of Croatia and Slovenia, for which our partner is CEV Technologies ", said Haug.
Ivica Blažević notes that it is very important to have such a serious partner behind you as Heidelberg AG because it guarantees quality and reliability for all business partners.
He adds that he expects e-mobility to expand in the coming period as the total cost of standard fossil and electric vehicles approaches, and e-mobility infrastructure is growing daily.
Retrieved from:
Poslovni.hr